PAPA Wellness Policy and Plan 2018-2019
The School Breakfast Program provides cash assistance to states to operate nonprofit breakfast programs in schools and residential childcare institutions. The Food and Nutrition service administers the SBP at the Federal level. State education agencies administer the SBP at the state level, and local school food authorities operate the Program in schools.
The NSLP is a federally assisted meal program operating in public and nonprofit private schools. It was established under the Richard B. Russell National School Lunch Act, signed into Law by President Harry Truman in 1946. We will also be following guidelines for smart snacks in schools.
Ordering Lunch
Students are encouraged to order lunch during 2nd period if they want to eat that day. Lunch counts are taken after announcements and totals are given to the kitchen so they may prepare enough meals for the day. If students are late please let the front office know if they need lunch.
Meal Pricing
Lunch
$3.50 per meal (full pay)
$0.40 cents (reduced pay)
Lunch fees & Paying for lunch

We require you to add money to your child's account at the beginning of the year in order to insure no late charges. Please check your child's PowerSchool account to avoid late charges and keep up to date on student activities. Students can pay with cash or check in the lunch line, you can call the business office (505-830-3150), or pay online through PayPal, there is a link on our website just look for the fork, plate and knife toward the bottom of the page.



Meal  Times
Middle school lunch is from 11:54am – 12:24pm
High school lunch is from 12:52pm – 1:24pm
Cafeteria rules
Please form single file line, no pushing or cutting! #EveryoneIsHangry
No sitting on the table tops. #BumsOnBenchs
Trash goes in the trash can, do not leave table or floor messy. #NotYourMaid
Respect each other's food and space. #HandsToYourself
Have a positive attitude about food. #TrySomethingNew
Show good table manners, do not throw food or gross people out. #NoSeeFood
Clean up your eating area. #BeALunchHelper
Choose healthy food. #BalancedMeals
Eat your food. Don't starve your brain! #BrainDrain
Ask for help if you need it! #HereToHelp
Microwaves
Do not leave food unattended. Please wait until your food is done heating up.
If your food spills or makes a mess please clean it up!
Heat food at small intervals 30 to 40 seconds per time.
 
Salad Bar
7 Rules of the Salad Bar
#stopgerms #eathealthy #eattherainbow
 Scan me, watch me!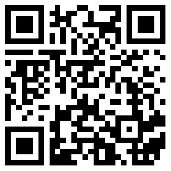 Wash your hands! 20 seconds is all it takes. Sing the happy birthday song to yourself twice is all it takes.
Use spoons and tongs and grip them from the handle. Do not use your hands to pick up or grab food.
Don't taste food at the salad bar, we encourage you to try new things but wait till you get to your table to try it. If you like it you can get more the next day. Do not bring a used tray back to the salad bar.
Keep your head behind the sneeze guard. It is the large piece of plastic, do not stick your head under the guard as it is there to help keep germs off the food.
If a spoon or tongs fall on the ground, leave it there, don't pick it up and put it back. Ask the kitchen staff for a clean one.
Take what you want and eat what you take. Only put as much as you think you will actually eat.
Color your plate. Fill your plate with all the colors of the rainbow to get a well-balanced plate of nutrition.
Yellow – orange, greens, blues – purple, reds, white.
Healthy Eating
In accordance with the Federal Nutrition Guidelines, all of us (especially our children) should be eating at least 5-9 servings of fruits and vegetables a day.
Nutritious items to include: The following is a list of suggested snacks that meet the USDA Smart snack nutrition guidelines.
FRESH RAW FRUIT cut up and ready to serve
Grapes, apples, oranges, bananas, watermelon, strawberries, pineapple, applesauce (no sugar added, no added flavor)
VEGETABLES cut up and ready to serve
Carrots, zucchini sticks, cucumber rings, bell pepper slices, broccoli trees, celery sticks (stuffed with cream cheese or peanut butter), cherry or grape tomatoes with low fat yogurt dip.
DRINKS
WATER is the perfect drink for the hot, dry climate of Albuquerque!
Low-fat or fat-free milk, or soy milk (no flavored drinks please, too much sugar)
WHOLE GRAIN BREAD/ CRACKERS
Mini bagels, pretzels, rice cakes, pita bread with low-fat filling
CHEESE/ PROTEIN
Low fat string cheese, cheese slices, nuts, trial mix
Basic guidelines on food and drink to AVOID!
High fat foods (more than 8 grams of fat per serving)
Trans fats (i.e. partially hydrogenated oils)
Overly processed foods and food products
High sugar foods (foods with more than 12 grams of sugar per serving)
High sugar drinks (soda and juice drinks: Tampico, Hawaiian punch, Capri Sun and Sunny D are high in sugar and calories and contain little or no juice)
SPECIFICALLY AVOID: candy, fruit rollups, cookies, snack cakes, chips, cheese puffs, and flavored drinks/juice; also avoid sport drinks as they have lots of unneeded sugar and calories.
ONE SIMPLE CHOICE
One simple change will make a difference for your health! You can do it and help your kids do it as well!
Eat all the foods you enjoy—but the key is to do it in smaller quantities, moderation and balance!
Don't equate "healthy" with "tasteless," always incorporate high-flavor add-ons to jazz up veggies, like sauteing with olive oil and garlic, or spraying them with olive oil before throwing them in an oven with salt, pepper, and garlic powder.
Your biggest meal should be around noon when your digestion is at its peak and you can feed your body when it actually needs fuel, emphasize protein and greens
Eating the rainbow will supply your body with a range of disease-fighting phytonutrients, and will naturally fill you up to help you cut back on unhealthy foods.
There are two ways you can think about 80/20 eating. One: eat healthy 80% of the time and save 20% for splurges.