YouthCHAT Members Attend State-wide Suicide Prevention Retreat
On November 5th & 6th, 2019, five of PAPA's YouthCHAT team, along with Ms. Beck, attended an overnight state-wide suicide prevention retreat at Camp Oro Quay, sponsored by the New Mexico Department of Health's Office of School and Adolescent Health (NMDOH OSAH). We worked with student leaders from all over the state of New Mexico, as well as experts in the field of suicide prevention.
YouthCHAT is an application/audition-based extra-curricular program that works with natural helpers/natural leaders (PAPA students) in youth health literacy, self-care, peer-to-peer communication, suicide prevention, and leadership. It is funded by NMDOH OSAH. Please read on to hear from PAPA's YouthCHAT team on the importance of this work.
"Being in YouthCHAT has always been a safe zone for myself, with that safe zone I feel comfortable in growing and learning with my fellow members. By going to this retreat, I was able to expand my heart and my mind in ways I haven't in a long time, and I would not have been able to grow without my wonderful sponsor, Ms. Beck, and members by my side." -Jenaya Aguirre
"YouthCHAT is important because it is good to have youth helpers who are there to listen to anyone in need. When we have youth leaders within a community, it offers more people to speak to for students who might not want to speak to an adult. YouthCHAT is here to make the world a better place, no matter how long it takes." -Jada Doney Lang
"The retreat YouthCHAT went on helped us learn more about peer-to-peer helping and suicide prevention. YouthCHAT helps the community learn more about the peer-to-peer helper programs and suicide prevention as a whole. We want to change the world every step that we take." -Chad Mortensen
"YouthCHAT is important because it's a safe space where we can talk about serious issues like suicide prevention, the LGBTQ+ community, and hard things to talk about in general." Kimara Reynolds
"YouthCHAT is important because it helps establish a trustworthy and bonding team for our community. It also helps equip students with the proper training to save lives." -Atlee Musgrave
Please stay tuned for future FREE events, sponsored by YouthCHAT and NMDOH OSAH, here at PAPA!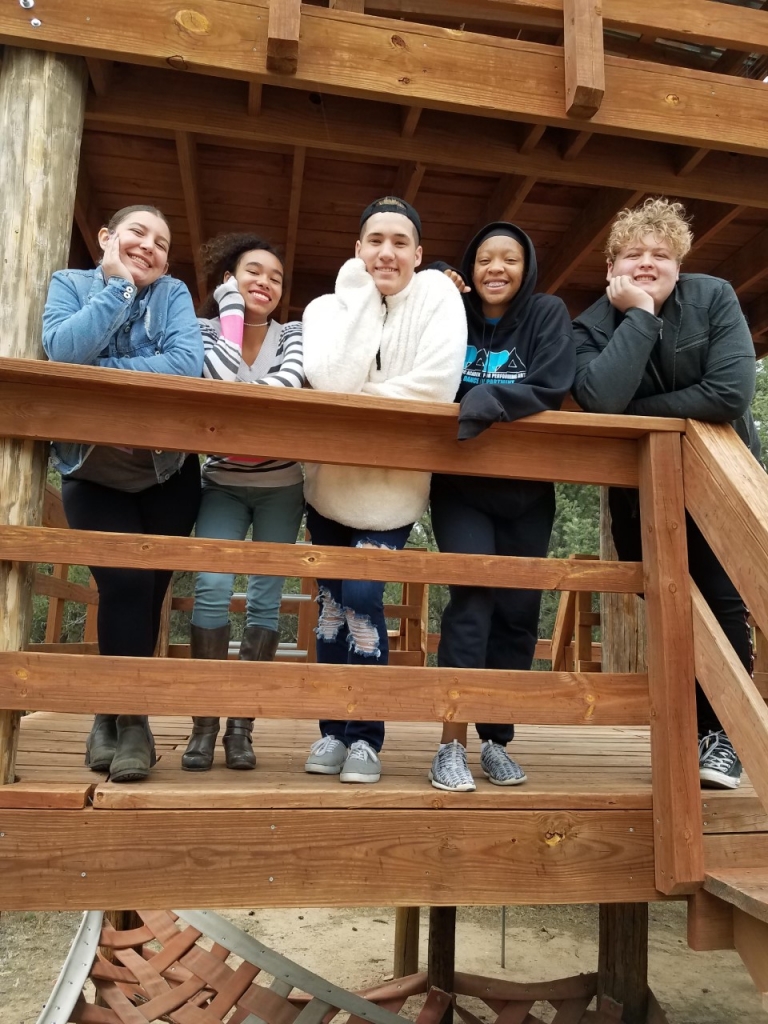 PAPA's 2019-2020 YouthCHAT team: Jenaya Aguirre, Jada Doney Lang, Chad Mortensen, Kimara Reynolds, Atlee Musgrave, G. Westphal, G. Crandell, Maysie Kilgore, Charlie Burnham, and Serenity Gomez.