Shooting Star!
Please congratulate Leslie Bello Garcia on her 2nd place win in the NM Film/Governor's Mansion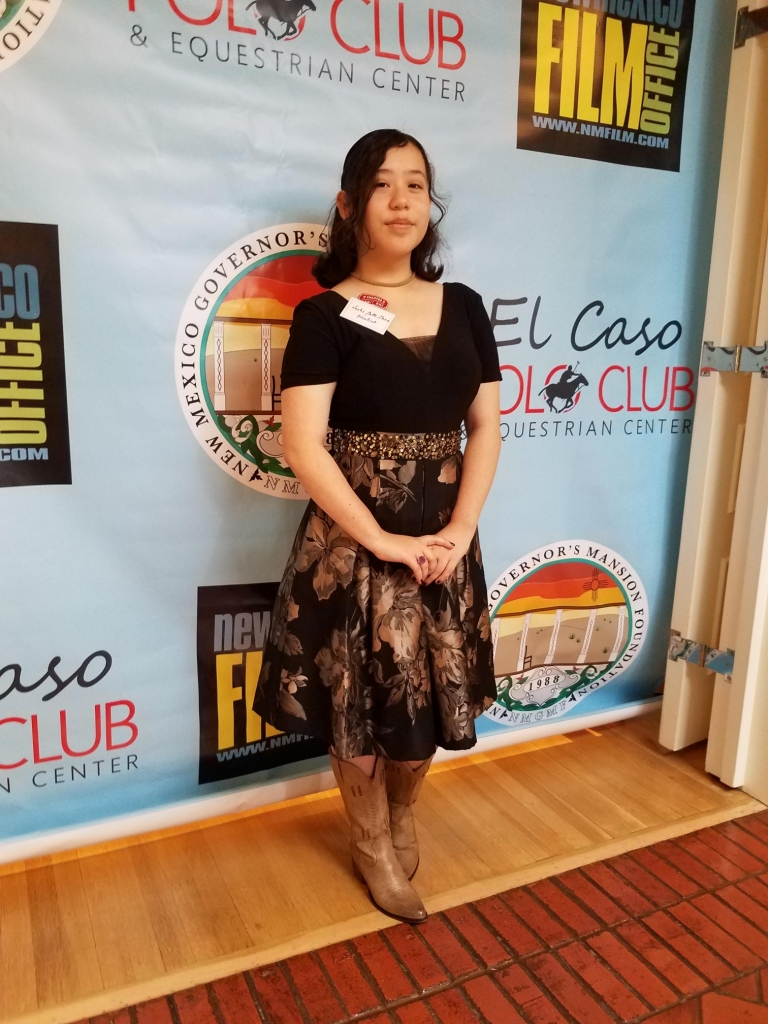 Ornament design contest. On Saturday evening, Leslie was honored at the Governor's Mansion.
She was interviewed by Tony Martinez, and was awarded by New Mexico Cabinet Secretary Alicia J. Keyes.
Leslie also received a $1000 scholarship!
Way to go, Leslie! Her digital art is attached, along with a photo on the red carpet.
The theme was "New Mexico Films the Great American West".
Thank you for your support of PAPA Visual Artists!