PAPA Welcomed Senior Athletes with Art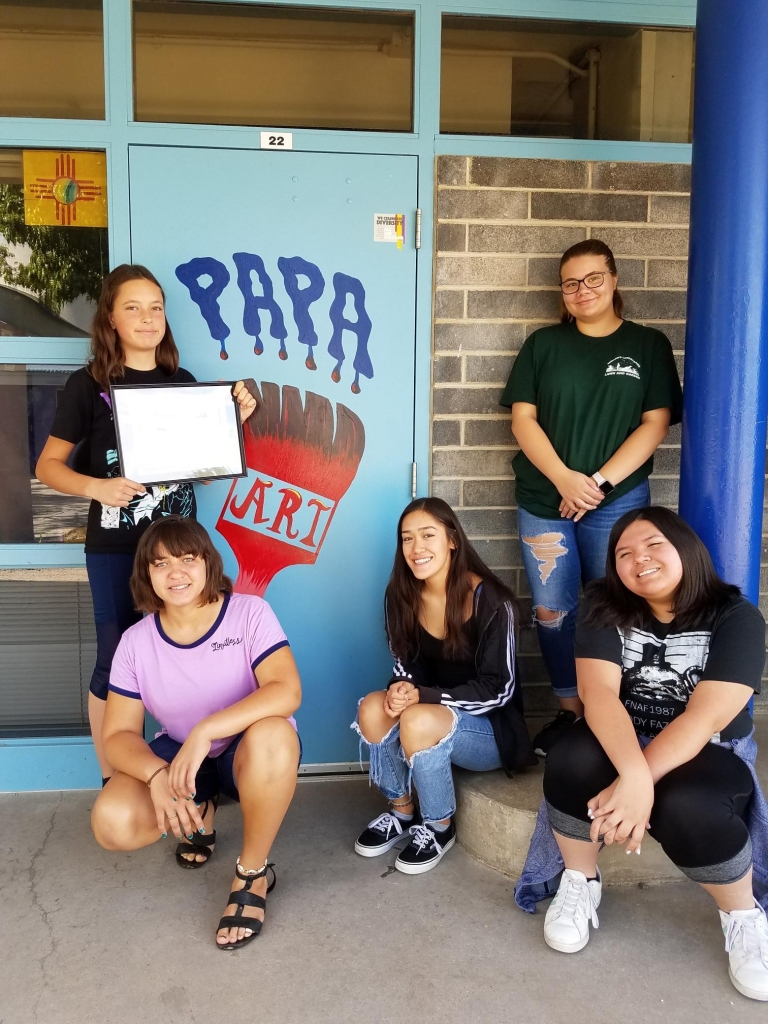 Did you travel through the Sunport over the summer? If so, you probably saw more than 200 works of art
created PAPA artists. Their art was on display to welcome athletes for the 2019 National Senior Games!
Today, the Rio Metro Regional Transit District & National Senior Games awarded PAPA Artists with a Certificate of Appreciation
for our partnership and for providing beautiful artwork.  In May, over 125 PAPA artists created over 200 works of art for the event.
Congrats, PAPA Artists!
Thank you to Rio Metro, Senior Games, and Humana for the opportunity to showcase PAPA student artwork with
visitors & athletes from around the world!