GROW Art!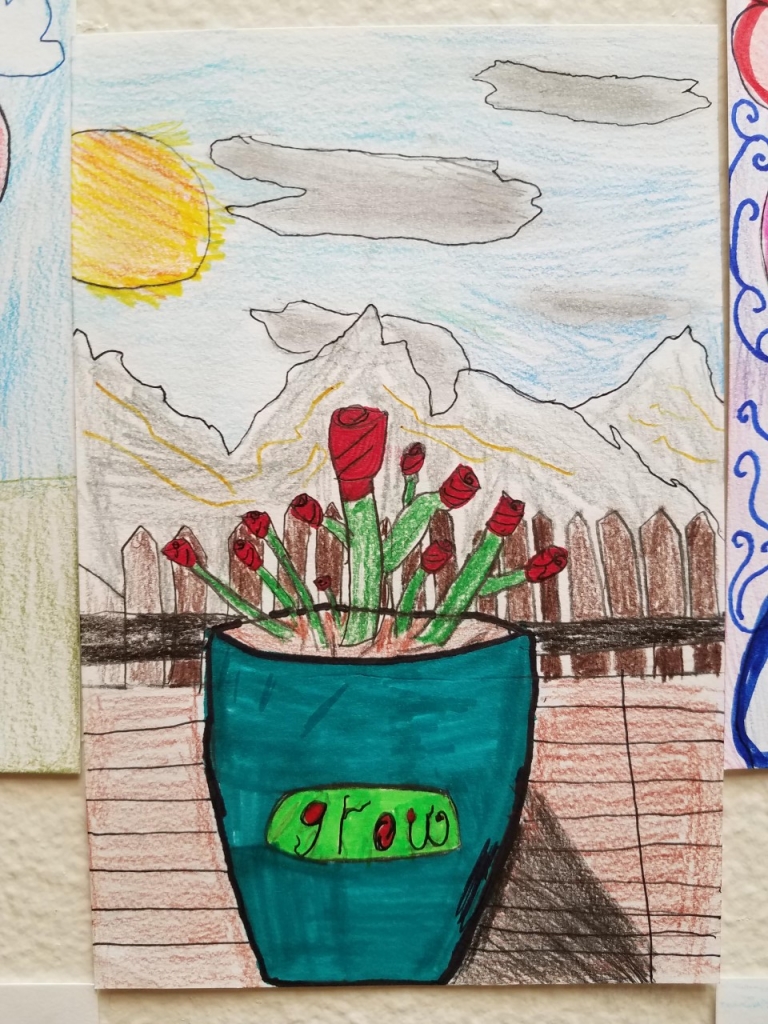 The theme is GROW… so we created lots of Van Gogh inspired flowers, vases, plants, and growth mindset key words. We installed them all over campus. Check out art on the Gallery Wall by room 19, in the windows by the front office, and in the glass display cases.
We hope you enjoy the art, created by every single student in PAPA Visual Art classes!
Individual art photos: Grow by Cairo Villareal, Achieve by Hosteen Sandoval, and Community by Mia Clevenger.
Thank you for your support of PAPA Artists!