Poetry Out Loud Winners Announced!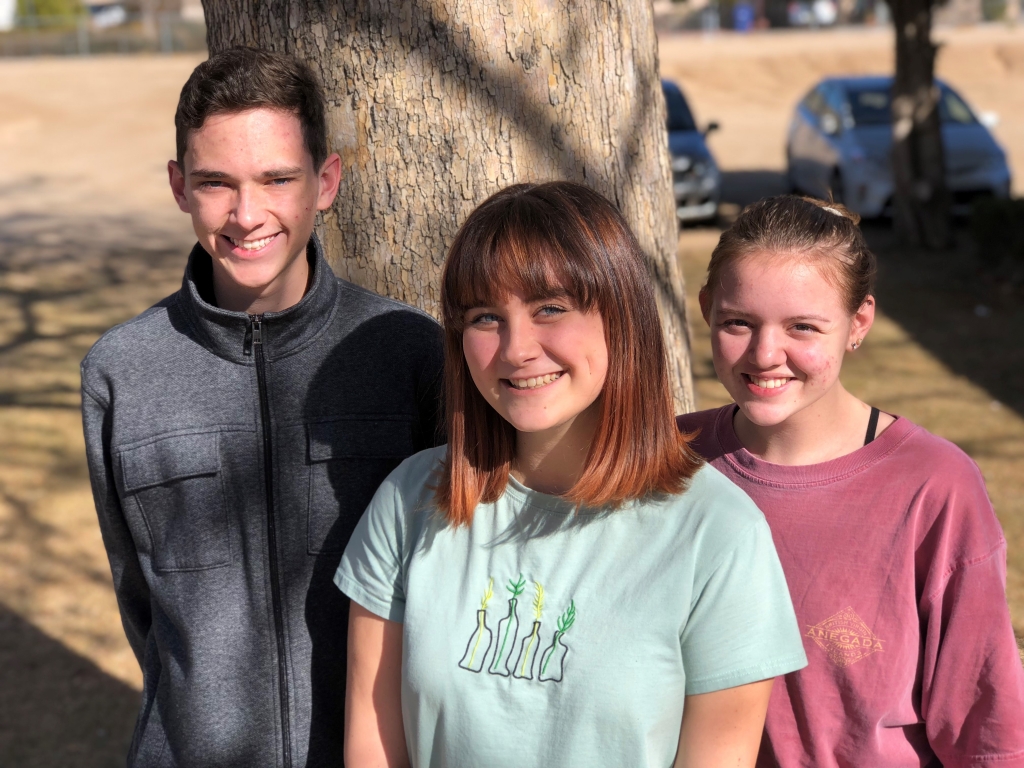 Pictured Left to Right: Nolan Miller, Delia Bradley, Cailyn Parsons
High School Acting students held Poetry Out Loud's local competition on Wednesday, January 31st for an intimate audience. Normally hosted in a large auditorium, this year's competition was held in a PAPA classroom to replicate an audition format, allowing students with fears of public speaking the chance to compete with confidence while practicing the tools of a professional performance artist.
Before the competition, students spent a month developing personal relationships with their selected texts. To avoid being bogged down by poetry analysis, students spent time creating silent scenes that captured the story they felt their poems sought to tell.
"It was hard at first to take the words and translate them into feelings," said Maysie Kilgore (9th grade). "Turning the words into movements helped me understand what the author was feeling when she wrote it."
All of their hard work culminated in an excellent showing during the local competition. PAPA teachers–Christopher Koller, Juliette Beck, and Leann Tonjes–participated as adjudicators during the competition.
"It was wonderful to see, hear, and feel the gift of our students' hard work, passion, and recitation at PAPA Poetry Out Loud 2018," said Juliette Beck. "Thank you to each and every student for being brave."
Out of all the excellent recitations, one competitor stood out. Delia Bradley with her poem, "Semi-Splendid" by Tracy K. Smith, was awarded first place, and will be attending the state level competition in Santa Fe this spring, with a chance to win an all expenses paid trip to Washington, D.C. for the national competition. Nolan Miller and Cailyn Parsons came in second and third place, respectively, and will act as alternates for the state competition this spring.